Fingerprint controllers with embedded biometric API
Build your own application with our biometric API
The ID3-C100 Series is a range of biometric microcontrollers which embed id3 fingerprint recognition algorithms with extraction and matching features. It is built from the high-performance STM32F4 series based on the ARM Cortex-M4 processor , the state-of-the-art STM32 portfolio with a 180 MHz processor running up to 256 KB of RAM and up to 2 MB of flash memory. This product is dedicated to customers who are looking for an embedded biometric recognition API preloaded on an optimized microcontroller.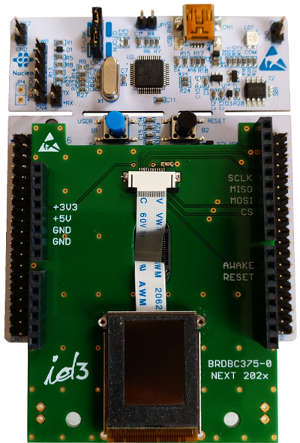 ID3-C120
STM32F446
180 MHz CPU
Up to 512 K Flash
Up to 128 K RAM.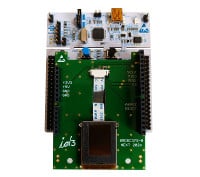 ID3-C EVK
Evaluation board
for the test of our
embedded biometric API
with your application.
Want to know more?
Feel free to contact us for any further information.