AFIS/ABIS
Automated Biometric Identification System
Our AFIS ABIS automated biometric identification system embeds id3's state-of-the-art biometric identification technologies. This ensures the strongest defense against approbation of identity, use of false identity, identity theft and impersonation.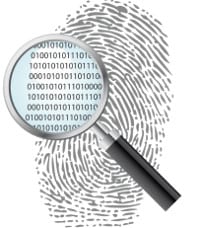 AFIS Fingerprint identification
Our AFIS can compare millions of ISO fingerprint templates/sec for fast 1:N matching and de-duplication requirements.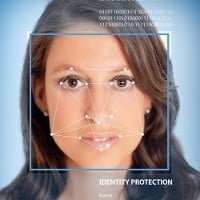 ABIS Face recognition
Our face recognition engine is extremly fast and accurate. It can find a person in less than one second in a collection of over one million faces.
Our  biometric identification service runs on standard off-the-shelf PC and server hardware, without proprietary hardware such as matching cards. It has an open API platform based on the OASIS BIAS standard, openly available for third party integration. It is also capable of accepting and exporting biometric information in raw and standard formats. It is compatible with ISO 19794 1,2,3,4 and WSQ formats.
Biometric adjudication tool
We provide a powerful tool to analyze records and duplicates. It provides great help to make decision in regards to biometric searches. It allows an adjudicator to record an overall "match" / "no match" decision on the candidate for each candidate in a search result list.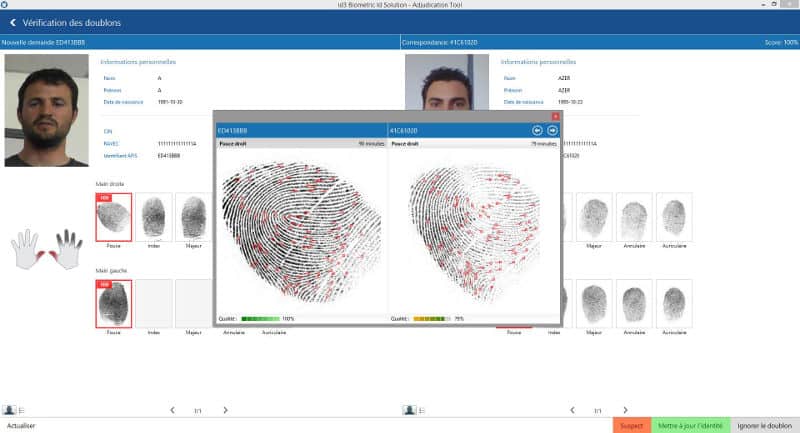 OASIS BIAS,
ISO/IEC 19785 CBEFF,
IAFIS-IC-0010, WSQ Gray-Scale Fingerprint Image Compression Specification, Version 3.1,
ISO/IEC 19794-2, Finger Minutiae Record Format (versions 2005 and 2011),
ISO/IEC 19794-4, Finger Image Format (versions 2005 and 2011),
ANSI INCITS 378, Finger Minutiae Format (versions 2004 and 2009),
ANSI INCITS 381, Finger Image Format (version 2004 and 2009),
Microsoft Windows Bitmap, BMP,
ISO/IEC 15948:2003, PNG,
ISO/IEC 12639, TIFF,
ISO/IEC 10918, JPEG,
ISO/IEC 15444, JPEG 2000,
NIST NFIQ.
Supports rolled and flat fingerprint matching including flat-flat, flat-rolled, and rolled-rolled,
MINEX interoperability compliant as per NIST.
Want to know more?
Feel free to contact us for any further information.