id3Face Toolkit
Easy-to-use face recognition SDK for desktop and mobile applications
Add face recognition to your system
With id3Face Toolkit, you can integrate our state-of-the-art face recognition technology promptly and with little effort. We offer a set of API with documentation and various examples in several programming languages that help you embed face capture, verification and identification capabilities into your system. It only takes minimal development time.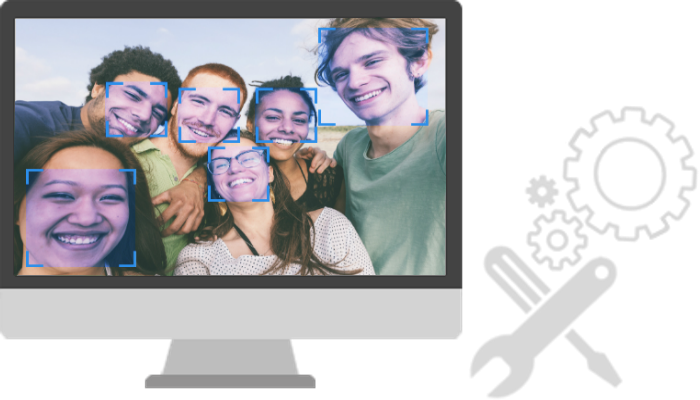 Portrait acquisition
Capture portraits easily with a unified API compatible with a wide range of cameras.
Face detection
Detect faces from still images or video in real time with high tolerance to face position.
Live face detection
Double-check that there's a live face presented to the camera rather than a photo or a video.
ICAO compliance
Get perfect portrait images instantly in compliance with ICAO recommendations.
Small face descriptor
Output small face descriptor for easy storage in any ID document or database.
Face identification
Find a person in less than one second in a collection of over one million faces.
Programming Languages:
C/C++
C#, Microsoft .NET
Java
Operating systems:
Microsoft Windows XP / Vista / 7 / 8 / 10, 32-bit or 64-bit.
Linux
Android
Any Digital camera using DirectShow
Minimum Resolution : 640×480 pixels
Face posture tolerance : +- 15 degrees
No darks or heavy frame glasses
Template size : 256 bytes
Extraction time < 25 ms with GPU NVidia GeForce GTX 980 Ti
Matching speed :

60 000 templates per sec for accurate comparison
6 000 000 templates per sec. for fast comparison
ISO/IEC 19794-5
ANSI/INCITS 385
BMP, PNG, TIFF, JPEG, JPEG2000
Vous souhaitez en savoir plus ?
N'hésitez pas à nous contacter pour plus d'information.